The International Oceanographic Commission (IOC) of UNESCO has worked for many decades to develop methods for collecting information and establishing early warning systems for tsunamis in the Pacific. The IOC has also devoted considerable effort to developing practical guidelines to assist with coastal disaster risk reduction at the national and regional level to protect communities and coastal states.
Following the disastrous December 2004 tsunami that affected coastal states around the Indian Ocean, IOC was given a mandate by its members for the global expansion of its tsunami warning systems. While the main impetus for these developments has come from tsunamis, these warning systems are intended to be an integral component of a comprehensive multi-hazard and multi-purpose warning system, including the prevention of impacts generated by meteorological phenomena like tropical storms (hurricanes, cyclones and typhoons) and extreme storms. These comprehensive warning systems include those coordinated by IOC and the World Meteorological Organization (WMO), through the Joint WMO/IOC Technical Commission for Oceanography and Marine Meteorology (JCOMM).
In 2009, the IOC produced a guide on "Hazard Awareness and Risk Mitigation in Integrated Coastal Area Management" (UNESCO, 2009). The guide supports the aims of the HFA and Sendai by helping communities and governments to understand the risks of coastal storms, extreme waves, coastal erosion, storm surges and tsunamis and take practical steps to prepare for and respond to potential hazards through coordinated approaches.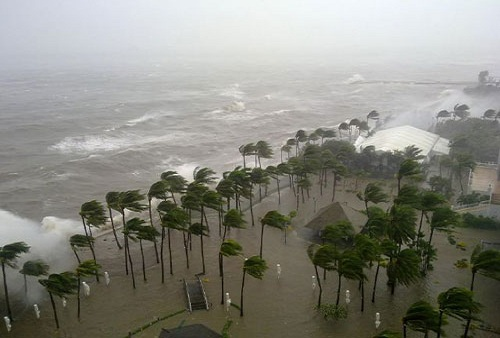 UNESCO's Intergovernmental Oceanographic Commission also established a Technical Working Group in 2011 to work on the preparation of a set of international guidelines on best practices related to the formulation of climate change adaptation and mitigations strategies and plans that lower the risk and actual losses from marine related hazards. The Technical Working Group is composed of natural and social scientists, coastal engineers, coastal zone managers and is co-sponsored by the Government of Korea and the World Meteorological Organization (WMO).
The focus of IOC-UNESCO on tsunami early warning systems is increasingly focusing on enhancing community awareness and response mechanisms, particularly through regular practicing of ocean-wide tsunami drills. For example, IOWave16 was a practice drill conducted on September 7/8, 2016 with 24 countries participating on the Indian Ocean. Thirteen of those countries implemented the practice drill at the community level and evacuated a total of 50.000 participants. Such drills help raise awareness and also identify gaps in the preparedness and response framework.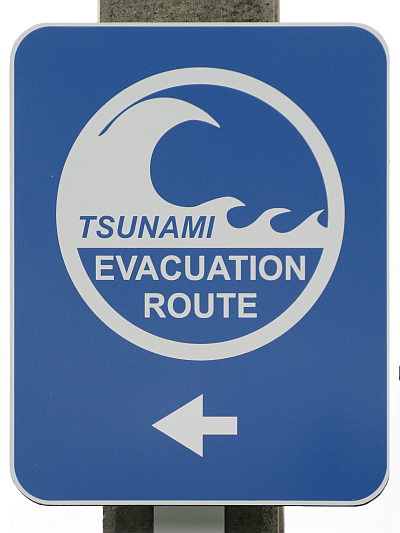 IOC-UNESCO framework therefore includes on the one hand the technical expertise (modeling and simulations for disaster and preparedness) and on the other hand a collaborative network of experts, countries and scientific institutions. IOC-UNESCO's framework for tsunamis is largely considered a successful international early warning system framework that can be used as an example for the establishment of future systems not only related to tsunamis but other natural disasters (cf. Lauterjung et al. 2010).
This information was drawn from the IOC's website and the RISC-KIT "Review report of key challenges and lessons learned from historical extreme hydrometeorological events"
References
J. Lauterjung, J., Koltermann, P., Wolf, U., Sopaheluwakan, J. (2010). The UNESCO-IOC framework – establishing an international early warning infrastructure in the Indian Ocean region. Nat. Hazards Earth Syst. Sci., 10, 2623–2629, 2010 www.nat-hazards-earth-syst-sci.net/10/2623/2010/ doi:10.5194/nhess-10-2623-2010
Duo E. and Ciavola P., eds. (2015). Review report of key challenges and lessons learned from historical extreme hydro-meteorological events. Unpublished report (deliverable D1.1) RISC-KIT Project. http://www.risckit.eu/np4/file/23/RISC_KIT_D.1.1_V3_.pdf
UNESCO (2009) Hazard Awareness and Risk Mitigation in Integrated Coastal Management (ICAM). Intergovernmental Oceanographic Commission. IOC Manual and Guides No. 50, ICAM Dossier No. 5, Paris, UNESCO. 2009 (English). http://www.preventionweb.net/go/41289
Links
UNESCO-IOC www.unesco.org/new/en/natural-sciences/ioc-oceans/sections-and-programmes/tsunami/